Together with EV-quip, Mobiflow is working closely to market the NRGkick Smart Cable.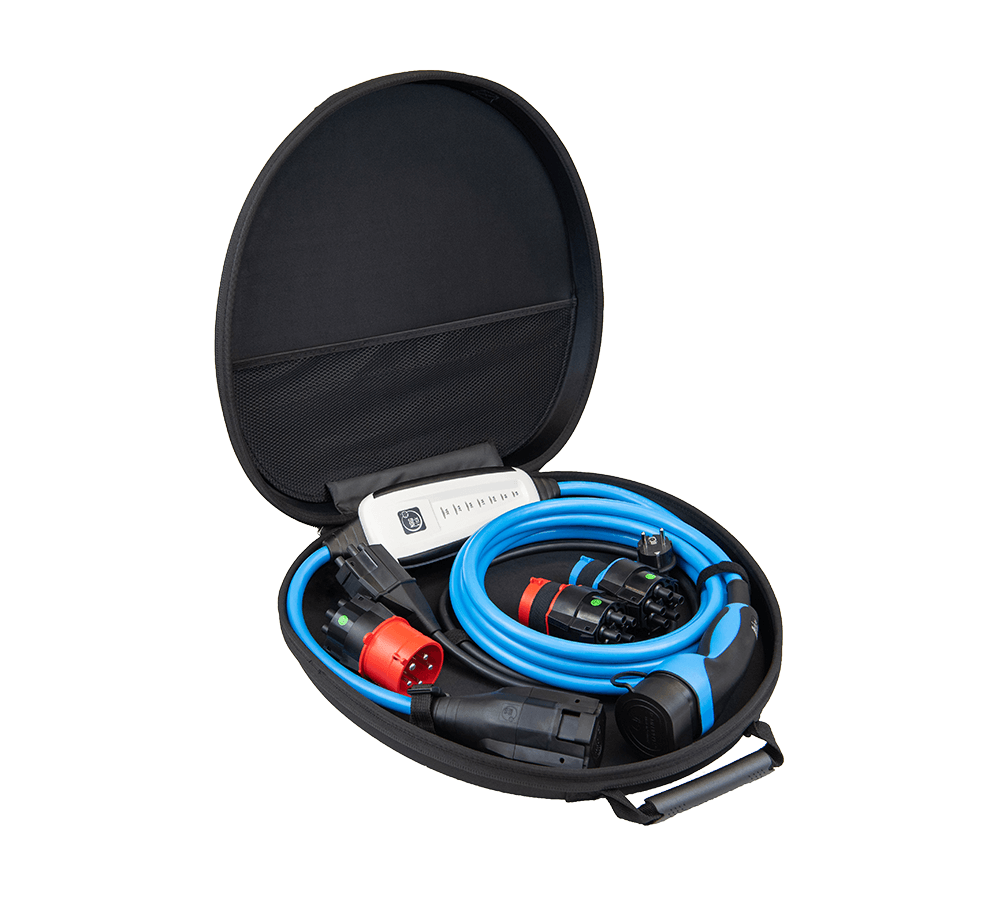 The NRGkick charging cable is actually a convenient mobile charging station. With its unique patented adapter system, it effortlessly transforms any power point into a charging station, with charging speeds ranging from 3 kW to 22 kW. A notable feature of the NRGkick is its compatibility with OCPP1.6, which allows for periodic charging reports. This is very useful for shared charging, where split billing plays a crucial role.

An important feature of the NRGkick is its progressive safety design. Numerous safety features make this charging cable one of the most reliable on the market. Built-in ground fault and blackout protection prevent damage to both the vehicle and the charger. A special plus is that the NRGkick meets the stringent IP67 standard, which means it is dust and water resistant. This makes it suitable for use in a variety of conditions.

Finally, the NRGkick offers even more functionality via the convenient accompanying free NRGkick app.

NRG kick fleetpack
At EV-quip, we believe that through our strong partnership with Mobiflow, we can elaborate our growing success of the NRGkick Smart Cable.
Facts & figures
307,792 Total kW charged with the NRGkick & charging card.
€ 42,159 reimbursed to employees who charged at home with their NRGkick smart cable.
309 Mobiflow cables currently in circulation.