Our Mobiflow application based on a Mobility-as-a-Service (MaaS) software platform, enables users to plan, book and pay their journey at once thanks to our integrated multimodal mobility route planner and integrated payment methods.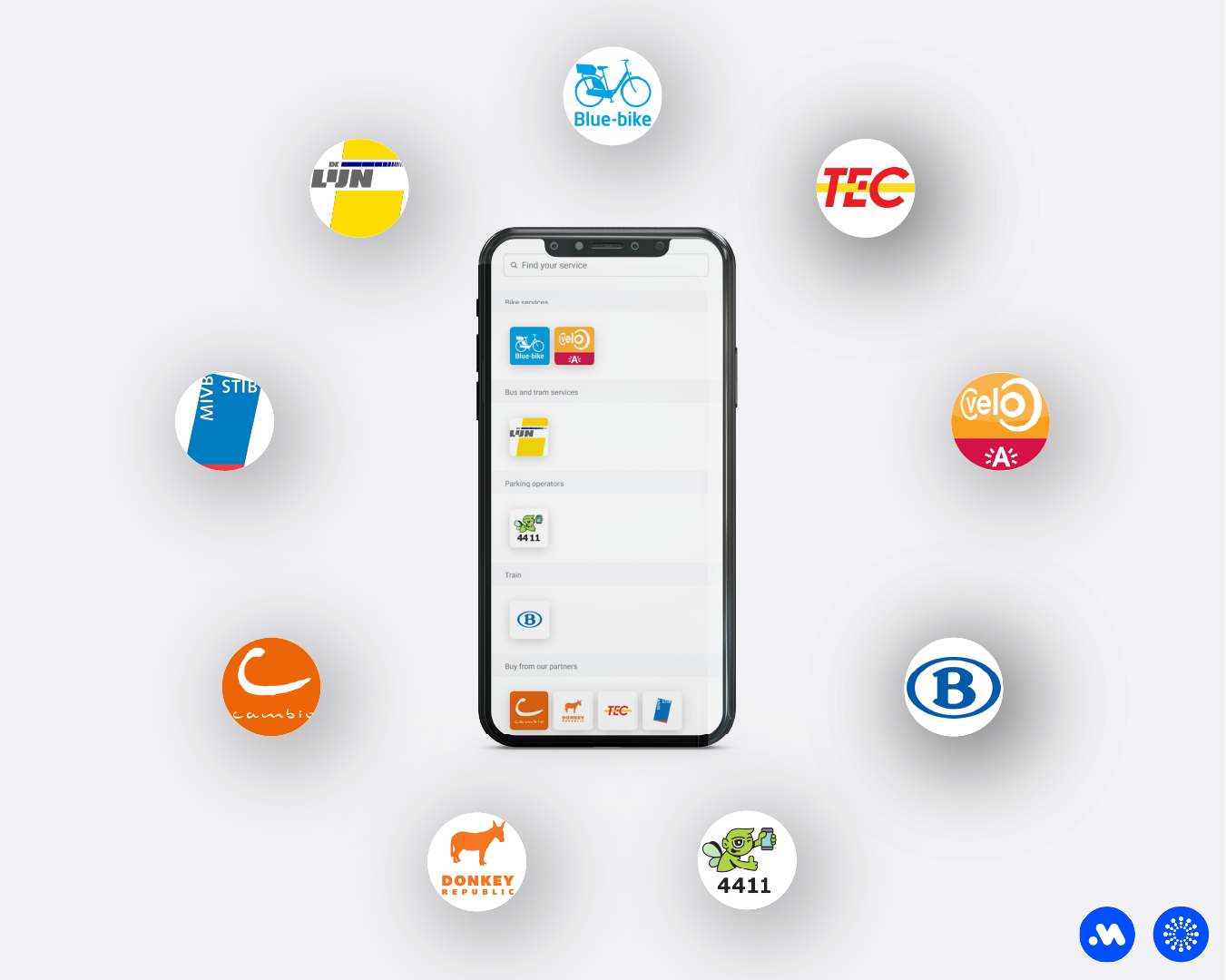 You want to travel from point A to B by using shared mobility, but are overwhelmed by the variety of apps, reservation and payment methods? That's all in the past! We offer a seamless and customizable solution for companies and individuals who want to make use of shared mobility (bike, car, scooter), public transport (e.g. NMBS, De Lijn) and electric vehicle charging. Accelerate the shift away from a private owned car or a company car and choose sustainability, choose our MaaS-app!
Download our app and you will be on your way to your destination in no time!

"It's really easy! In just a few steps, you're on your way to your preferred destination."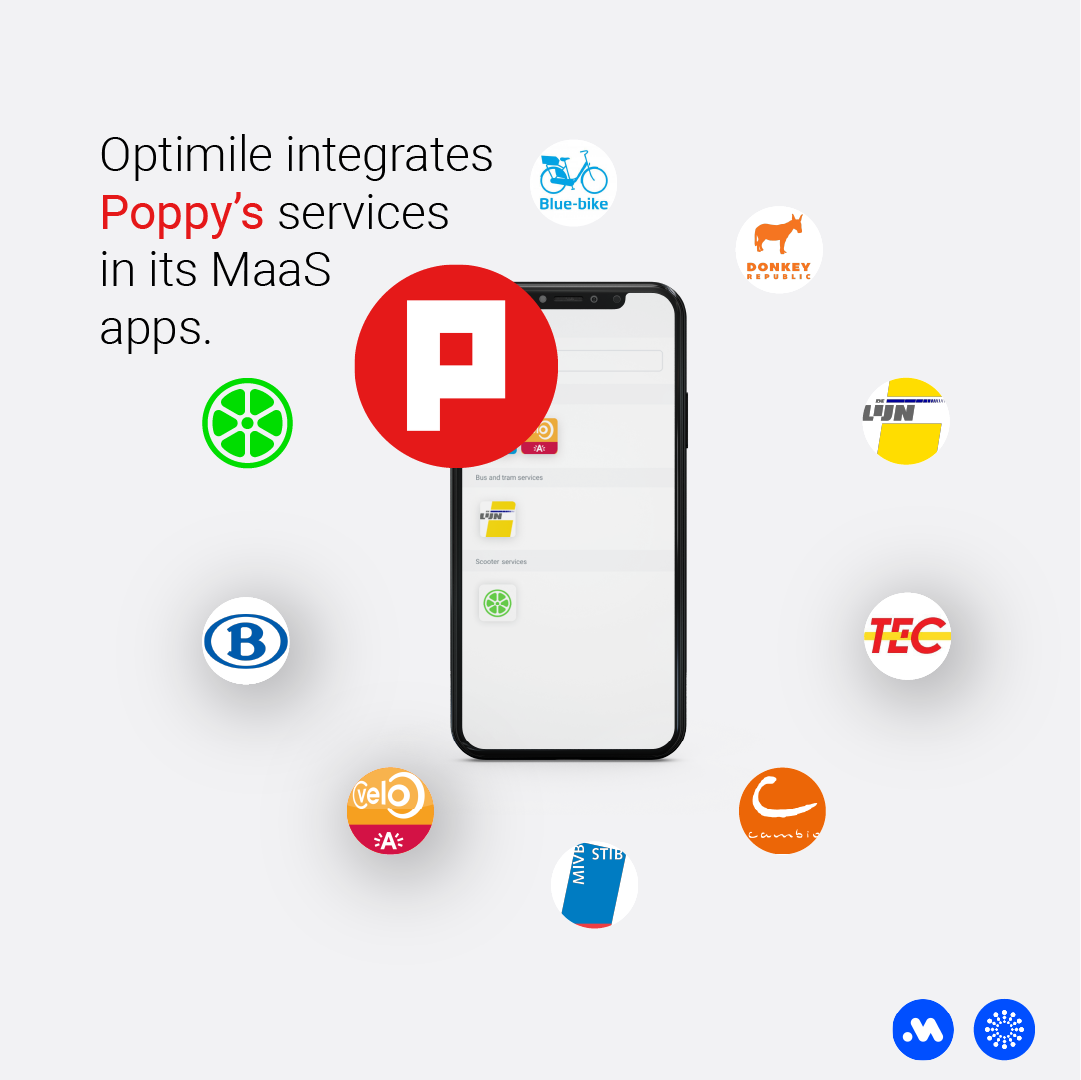 Our operator offerings are continuously expanding. The shared kick scooters and cars of Poppy are part of our offering and available in Brussels, Antwerp, Ghent and Mechelen! Great minds think alike and so do Mobiflow and Poppy. We both think deeply about urban mobility today in our main Belgian cities and how we can address today's urban challenges: Increasing traffic jams in cities, increased amount of the CO2 emission level, sacrificed area used for car parks etc. Together, we are contributing to a smart city that can accommodate cars, but in a more sustainable way.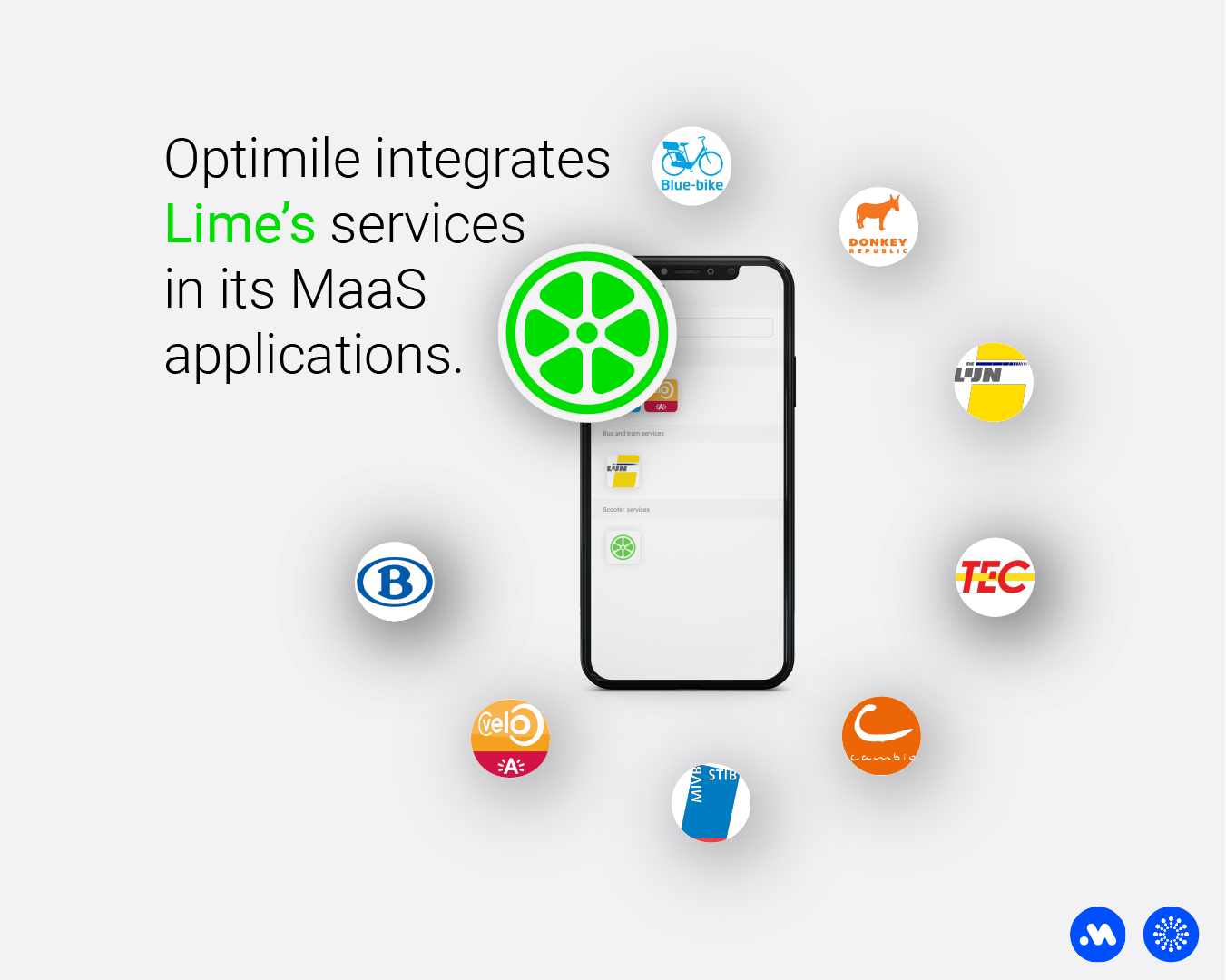 The shared scooters of Lime are also part of our offering and available in Brussels and Antwerp! Lime believes that everyone, anywhere in the world, should have access to smart and affordable mobility. Lime's shared scooters provide commuters and tourists in (large) cities with a green alternative to motorized transport. You can find the shared scooters of Lime in our Mobiflow app in the section 'Scooter'.
Check our app (Google Play/App Store) and step into a smooth and sustainable way to head for work, your local supermarket or your next drink with friends and avoid the daily traffic jams!
How does it work?
Create your account.
Set your prepaid budget.
Search for your desired destination and let our multimodal route planner do the work.
Select your preferred route whether it is the fastest, cheapest or more sustainable option.
Buy tickets from the mobility solutions that are available for purchase in our app.
Finally, take a look at your spending history.
Mobiflow helps making mobility more sustainable, multimodal and accessible. Experience a smarter way to arrive and download our app now.