The helping hands of Ons Tehuis Brabant vzw are still going strong. The magic they work with our charging cards and charging card leaflets is a success.
The small but much-needed tasks its residents perform for Mobiflow are greatly appreciated and our call on them is accepted with a big smile.
"We are confident that our charging card leaflets are in good hands and that the residents of Ons Tehuis Brabant vzw give a perfect finishing touch."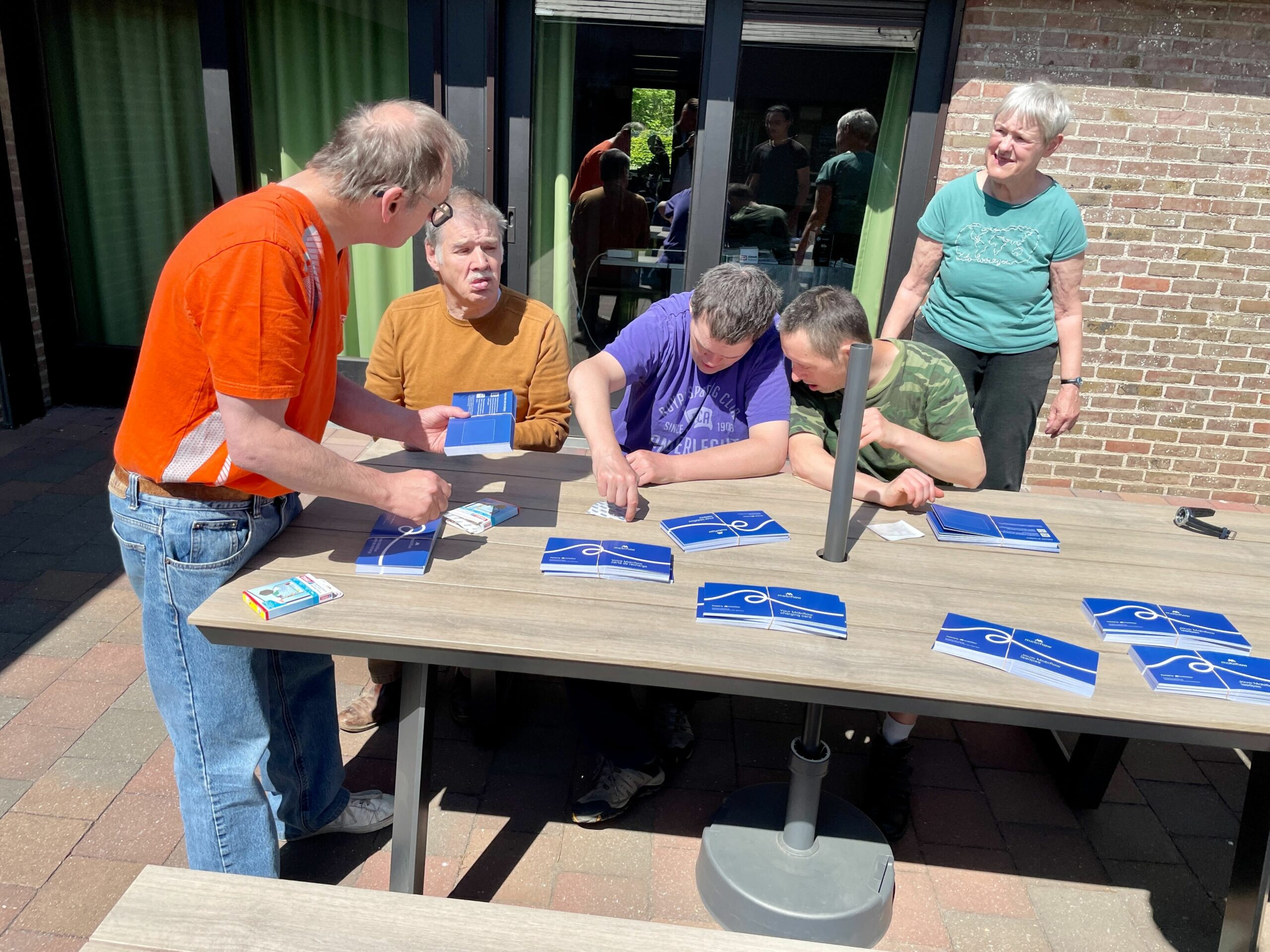 OTB 2
As a result, our customers receive a highly charming charging card leaflet. To thank them for their dedication and the smiles they bring to work every day, Mobiflow likes to thank them regularly and treat them to a summer party, boat trip or any leisurely afternoon activity to show them our gratitude.
The systematic cooperation with Ons Tehuis Brabant vzw, a care provider for people with a mental disability, gives its residents not only more comfort and sustainability by offering them a variety of day-to-day tasks, but results also in a livelier home community. Are you wondering what Ons Tehuis Brabant VZW could mean for your business? Make sure to check out their website and get in contact with them: https://www.onstehuisbrabant.be/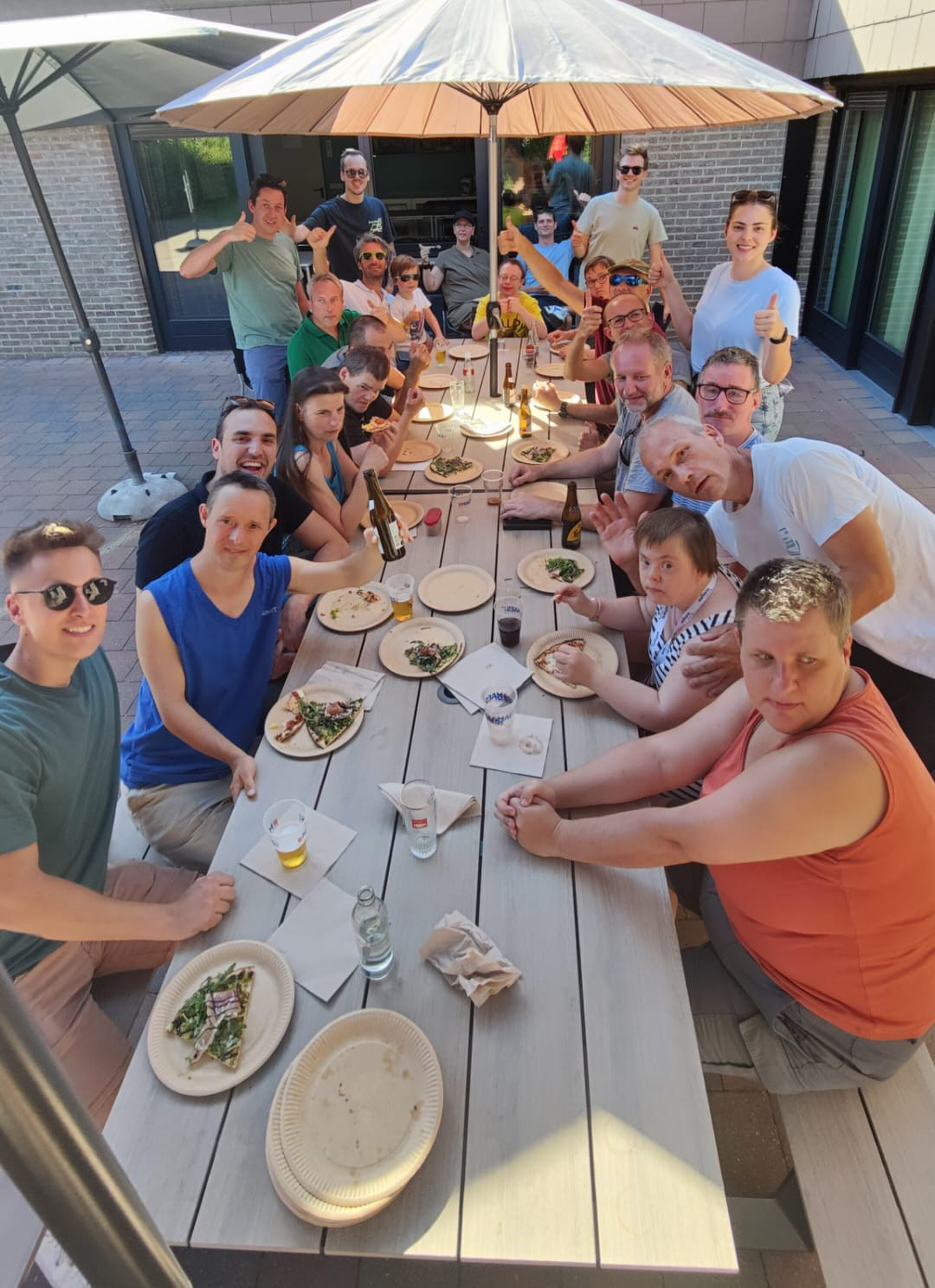 OTB 3
Optimile has a team full of talented people, from developers and designers to sales representatives and mobility experts. Sometimes the help of other external talent is highly welcome, especially if there's a powerful reasoning behind it. By offering a variety of day-to-day activities, for example attaching our charging cards onto the folders, Ons Tehuis Brabant vzw works towards an improved quality of life for their residents.
Since we've been working with Ons Tehuis Brabant VZW for a while and because we love the passion and belief they put in their work, we ensure to give them something back by organizing these joint activities that are always a great success and a heartwarming experience.